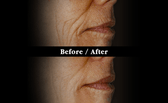 S Brenna (50)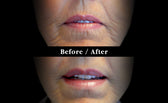 S. Thommit (48)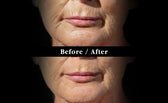 L Levis (55)
S Suffet (74)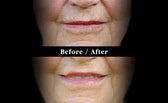 D Sandri (70)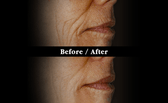 S Brenna (50)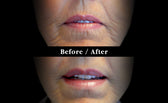 S. Thommit (48)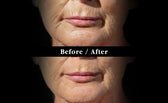 L Levis (55)
S Suffet (74)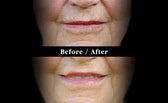 D Sandri (70)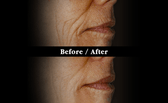 S Brenna (50)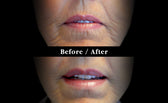 S. Thommit (48)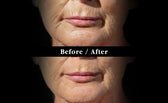 L Levis (55)
S Suffet (74)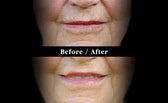 D Sandri (70)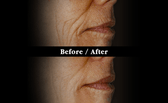 S Brenna (50)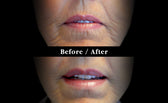 S. Thommit (48)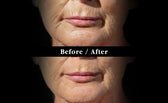 L Levis (55)
S Suffet (74)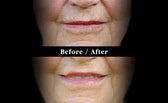 D Sandri (70)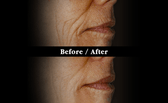 S Brenna (50)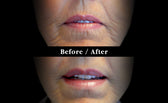 S. Thommit (48)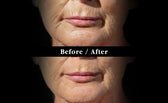 L Levis (55)
S Suffet (74)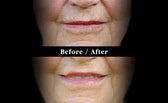 D Sandri (70)
FAQ
Quick answers to our most common questions.
Questions
AngelLift Dermastrips are a subdermal technology discovery that offer a non-invasive way to lift out lower facial lines and wrinkles - the natural way. AngelLift helps replace the pressure lost through age and adds volume under the skin in a natural and painless way.
Dermastrips help replace the pressure you lose as your gums naturally recede. Skin reacts quickly to lifting beneath the surface, creating smoother, younger, and tighter skin.
AngelLift Prescriptive is a custom made oral implant that can only be fitted by a certified AngelLift dentist. This lift temporarily attaches to the rear molars and can be worn comfortably all-day. You can laugh, talk, smile, and converse without anyone knowing you are wearing it. AngelLift Prescriptive is designed for patients who have asymmetrical (uneven) lower facial issues and is only sold through AngelLift certified dentists.
AngelLift Professional works exactly like AngelLift Personal (Dermastrips), except our Professional line allows you to adjust your lift pressure and is designed to offer some customization to meet your specific facial contours. AngelLift Professional is only sold in select medical spas, resort spas and medical, dental and esthetician offices.AngelLift Personal (Dermastrips) is our anchor and most popular product line. AngelLift Dermastrips apply even and comfortable lift across the lower face for a more youthful look and lift. Unlike creams, serums or injections, AngelLift Dermastrips work through safe, soft, continual pressure from under the skin.
Each patented AngelLift Dermastrip is manufactured from a special surgical grade hydrogel, which is soft, flexible and hypoallergenic. Your Dermastrip purchase includes two, reversible Dermastrips, and a specially designed case for hygienic storage.
Dermastrips are a single size, designed to fit almost anyone of any age for both women and men.
Your Dermastrip purchase includes two, reversible Dermastrips, which can be worn with either side facing outward. They are placed inside the mouth, under the upper or lower lip, along the gum line, just above the teeth. They easily slide into position. Don't worry if they overlap your teeth slightly as they will still be highly effective. Only use a single Dermastrip per lip and only wear one Dermastrip at a time (top or bottom). Please refer to the AngelLift Dermastrip instruction guide for full details.
The longer you wear Dermastrips the more comfortable they feel. If any irritation occurs, remove immediately. Wait until your mouth sensitivity reduces and start wearing them again for a short period of time, such as 1-2 minutes. Do not use in conjunction with any other removable oral or dental device. You should always refrain from talking, eating, or drinking while wearing your Dermastrips.
If properly cared for, washed with mild soap or mouthwash and lukewarm water, dried thoroughly, and stored in their antimicrobial case after each use, our DermaStrips can last anywhere from 4-6 months depending on the frequency of treatments.
A good time to wear your AngelLift Dermastrips is when you are relaxing, like watching TV, checking your email, reading a book or bathing. Please note that you should never use Dermastrips if you are drinking, eating, talking or sleeping.
Dermastrips are to be worn during the day, when you are relaxing and not in public. NEVER wear your Dermastrips when sleeping.
Angellift DermaStrips work so well, we offer a 100% money back guarantee.  AngelLift has been medically published, patented and clinically proven.  There are no greater accolades than achieved by AngelLift.