AngelLift® Professional Collection (Plaque Coating, Travel Strips and Replacement Protection)
$109.00
Regular price
$199.00
Unit price

/

per
Quantity selected exceeds current stock
Description
BEST FOR EXISTING DERMASTRIP USERS

Angellift Professional DermaStrips are only for customers and patients that have already used our original DermaStrips or have been referred by a dermatologist. 
Angellift Professional DermaStrips are too strong for most individuals who simply need lines lifted or removed.
We were made famous for our development of the first removable facial implant.  Today, millions of people know us from our DermaStrip breakthrough seen on Shark Tank, Ellen, Rachael Ray, Extra, CNBC, The Doctors, and so many more news and medical publications.  AngelLift also was published on the cover of Dentistry Today.   
FDA Registered F1107148
What they are: 

Manufactured from a special surgical grade hydrogel, which is soft, flexible, and hypoallergenic, AngelLift® DermaStrips is a subdermal discovery that offers a non-invasive way to lift out lower facial lines and wrinkles - the natural way.
What they do: 
AngelLift® Dermastrips help replace the pressure lost through age and add volume under the skin in a natural and painless way. The science behind our DermaStrips is based on pressure. AngelLift Dermastrips use pressure focused under either lip to provide anti-aging cosmetic effects. Over time, the subdermal pressure produced by the DermaStrips improves cellular function and helps to stimulate the production of collagen and elastin fibers needed to keep the skin firm and "plump". Lower facial volume is achieved or restored, and this volume decreases aging lines and restores lip contours. The longer the pressure is applied, the greater the cosmetic change.
Key Benefits: 

Promote collagen regeneration

Replace the need for cosmetic injections to lift out lower facial lines and repair lip shape

Last longer than injections and fillers
Suggested Usage: 
Place inside the mouth, under the upper or lower lip, along the gum line, just above the teeth. Wear for up to 30 minutes per day. 
Included in the Kit:

Included with Purchase: 
Extended-Wear Anti-Plaque Treatment 
Added to the strips at the time of manufacturing, the anti-plaque treatment protects the strips from wear and lowers the cohesion and attachment of surface plaque.
AngelLift will replace authentic DermaStrip/Vermilion products eligible for the one (1) year warranty service with merchandise of equal value. The warranty covers any problems resulting from recommended usage of the product. Warranties are only valid for items purchased through angellift.com, returned within the warranty dates, and have a physical product purchase receipt. This warranty is void if the product has been subject to loss, misuse, improper care, unauthorized modification, or any other use not found in the product instructions. Warranty is not applicable to past or future purchases and only applies to the strips ordered at the time of checkout.
To validate your warranty, please keep your original purchase receipt or order number for the warranty period. You will be sent a Return Merchandise Authorization (RMA) number and full instructions from Customer Care on how to return your AngelLift product. We reserve the right to replace a defective product with the most available comparable product.
All of our products are hypoallergenic, eco-friendly, non-toxic, and non-leachable. Always free of plastic, latex, BPA, BPS, BPF, and gluten. 

Adding product to your cart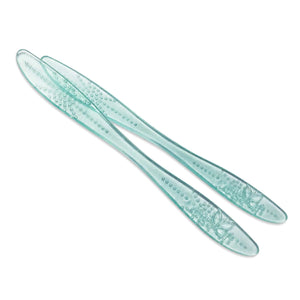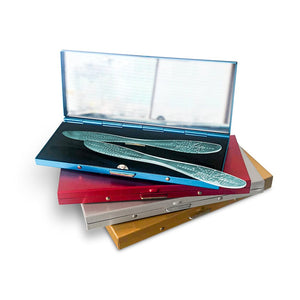 AngelLift Discovery